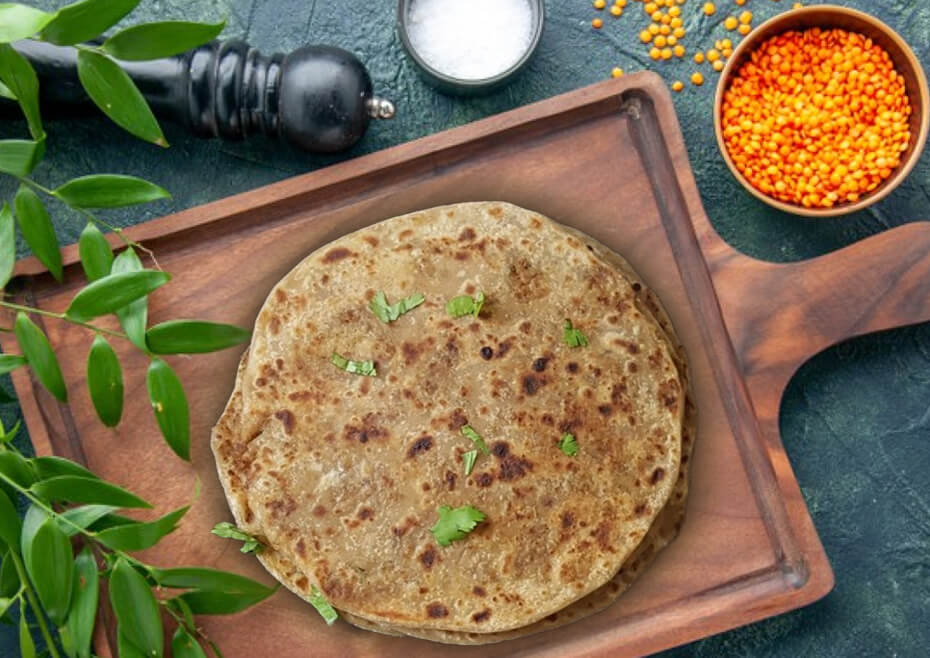 INGREDIENTS
The Filling : 1 tablespoon cumin seeds
1 red onion (diced)
1 thumb sized ginger (minced)
4 garlic cloves (minced)
1/2 lb minced chicken (250 gr)
2 tablespoon garam masala
1 tablespoon tomato paste
1 tablespoon chili flakes
salt to taste
1/2 cup chopped coriander (15 gr)
The Paratha : 2 1/4 cup all-purpose flour (290 gr)
2/3 cup water (160 ml)
1 tablespoon olive oil and 1/2 tablespoon salt.
THAW PROCESS
This should take 2 to 3 hours. Place the chicken in a leakproof plastic bag. Fill a large bowl or your kitchen sink with cold water. Submerge the bagged chicken. Change out the water every 30 minutes. To enhance the taste of Chicken make sure you do this process 2 to 3 hrs before your actual cooking starts.
RECIPE
Heat a pan with some oil, on medium heat. Add in 1 tablespoon cumin seeds and let it fry for a minute. Then add in 1 red onion-diced. 1 thumb sized ginger-minced, 4 garlic cloves-minced and some salt. Sauté until the onion is softened and turns golden brown.
Add in the chicken, 1 tablespoon tomato paste, 2 tablespoon garam masala and 1 tablespoon chili flakes. Continue cooking until the Chicken is fully cooked, at the same time breaking it into small pieces. Adjust seasoning if needed.
Once cooked, turn the heat off and sprinkle it the 1/2 cup chopped coriander leaves. Give it a few stirs and set aside to cool completely. Add all the paratha ingredients into a bowl. Mix everything together and then pour on a working surface.
Lightly knead until everything comes together. Continue kneading for 5 minutes. Rest the dough for 20 minutes, covered with a clean kitchen towel. Divide the dough into 4 pieces and form them into balls.
Take 1 ball and roll it into a circle, on a lightly floured surface. Put 1/4 of cooled filling on the center. Fold the edges and pinch the seams, forming a ball. Lightly roll the ball into a circle and set aside.
Repeat the same with the rest of the ball. Note: cover the dough with a clean kitchen towel to prevent them from getting dry. ) Heat a pan on medium heat. Place 1 paratha inside and brush the top with some melted butter. Cook for a few minutes until the bottom side turns golden brown with charred marks and then flip it. Brush the cooked side with some melted butter also. Continue cooking while pressing the paratha now and then so that it cooks evenly. Remove from the pan and cover it with a kitchen cloth to keep it hot.
Repeat with the rest of the uncooked paratha. Best served hot. Enjoy!