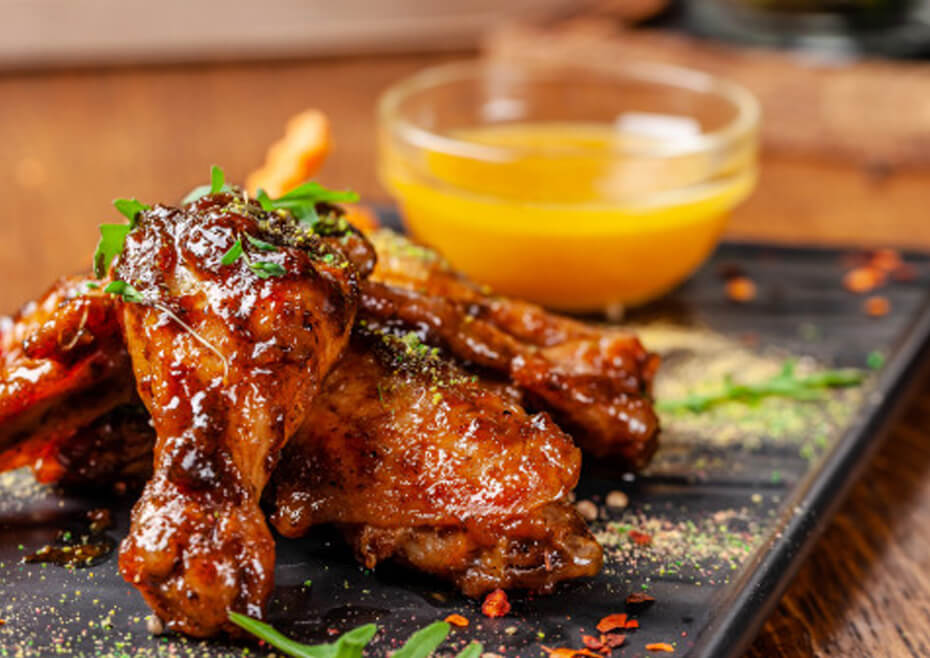 INGREDIENTS
1 tablespoon Paprika
1 tablespoon Garam Masala
1 tablespoon Ground Cumin
1 tablespoon Coriander
1/2 teaspoon Turmeric
1/2 teaspoon Cayenne Pepper
3 tablespoons Fresh Ginger
7 clove Garlic
1/4 cup Yogurt
Lime Zest and Juice
1/4 cup Vegetable Oil
2 1/2 teaspoon Salt
12 KukooChku's Chicken Drumstick
THAW PROCESS
This should take 2 to 3 hours. Place the chicken in a leakproof plastic bag. Fill a large bowl or your kitchen sink with cold water. Submerge the bagged chicken. Change out the water every 30 minutes. To enhance the taste of Chicken make sure you do this process 2 to 3 hrs before your actual cooking starts.
RECIPE
In a small pan over medium-low heat, combine the Paprika, Garam Masala, Ground Cumin, Ground Coriander, Ground Turmeric and Cayenne Pepper.
Cook, stirring frequently, for about 2 minutes, until spices are fragrant. Add the spices to a blender or mini food processor, along with the Fresh Ginger, Garlic , Yogurt, Lime Zest and Juice, Vegetable Oil (1/4 cup), and Salt. Process until smooth.
Using a very sharp knife, make 2 or 3 slashes in each KukooChku's Chicken Drumstick(12). Place the drumsticks in a large bowl and toss with the marinade.
Cover and refrigerate for at least 3 hours or overnight.
Turn on the broiler and broil the chicken about 6 inches from the heat for 3-5 minutes, until lightly charred and crisp all over. Serve with Mango Chutney (to taste). Enjoy!